Q&A with Bernadette Robinson of Songs For Nobodies
Posted on 28 January 2019
Vocally trained by one of opera's greatest sopranos, Dame Joan Hammond, and fresh from her critically acclaimed run of Songs For Nobodies at Wilton's Music Hall in London last year, Bernadette Robinson is a force to be reckoned with and now she's back for her well-deserved West End transfer of the fabulous one-woman show, Songs For Nobodies. Though her performance schedule at the Ambassadors Theatre is rather busy, we were fortunate enough to have a sit-down with the Australian singer and actress.
Read our Q&A with Bernadette Robinson below.
Q&A Session with the star of Songs For Nobodies, Bernadette Robinson
The first performance of Songs for Nobodies at the Ambassadors Theatre was held on Wednesday night (9 January 2019). How did it go and what's it like to be performing at a new venue?
It was so exciting and nerve racking but luckily it went well! I love the new venue and I think it's a perfect place to stage Songs for Nobodies. And just being on the West End is such a thrill.
Your one-woman show, Songs For Nobodies, has enjoyed phenomenal success and overwhelming critical acclaim for the past several years, even garnering a Helpmann Award nomination. What do you love the most about the production?
I think what I love the most about the show is the chance to evoke the voices of some of the greatest singers of all time, who happen to be women I grew up listening to and admiring, and portraying the "Nobodies" characters written for me by the playwright, Joanna Murray-Smith.
Of the many voices that you imitate so beautifully in Songs For Nobodies – Judy Garland, Edith Piaf, Patsy Cline, Maria Callas, and Billie Holiday – which one would you say is your favourite, if you had to choose, and why?
Although I love all of them, Callas is very special to me, because she was such a great actress as well as a wonderful musician and singer, which made her performances all the more poignant.
You studied voice with the legendary Australian opera soprano, Dame Joan Hammond – what was the greatest piece of advice she had ever given you?
"Coraggio!" - she always told me to have courage.
If you had the chance to meet with Dame Joan Hammond one more time, what would you want to tell her and why?
That I'd finally found my courage.
What is the most challenging thing you face as a world-class singer and actress?
Being called those things!
You also frequently perform your hit shows Pennsylvania Avenue and The Show Goes On. Do you have any new projects in the works that you'd be willing to share?
At the moment I'm focusing on Songs for Nobodies, but I do have some things I'm thinking about and planning that I can't say too much about!
Would you ever consider teaching a masterclass in opera singing in the future? Like at the Festival de Sablé, for example?
I don't know whether I feel confident enough for that! The operatic piece I perform in Songs For Nobodies is very specific for the show, and I wouldn't presume to coach other operatic singers.
Your performance schedule of Songs For Nobodies at the Ambassador's Theatre is incredibly packed. Do you have any special plans during your downtime while in London?
Spending time with my family while they're over here, reading a good book when I have the chance, and going out to dinner in some of London's wonderful restaurants!
Other than to see one of the world's most talented (and fabulous) singers such as yourself, why should London theatregoers be swooping in for tickets to Songs For Nobodies?
I think people should see the show because it's a witty and moving reflection of both our human insecurities and our desire to come into contact, even briefly, with celebrity. And it's got great tunes!
---
Your last chance to see Songs For Nobodies in London!
West End show Songs For Nobodies with Bernadette Robinson has already received overwhelming praise from both audiences and critics alike and it is now playing at the Ambassadors Theatre until 23 February 2019.
Save up to
£37 on

Songs For Nobodies tickets

!

As part of our special 2-for-1 ticket offer on Songs For Nobodies, you can now save as much as £37! This offer is valid for all performances from now until Valentine's Day, 14 February 2019! You don't want to miss the magnificent Bernadette Robinson grace the London stage. Book your tickets early for the best seats at the Ambassadors Theatre and prepare to be amazed by Bernadette Robinson's stunning solo performance.

Purchase your tickets to Songs For Nobodies at the West End's Ambassadors Theatre.

Read our London Theatre Review of Songs for Nobodies on our blog.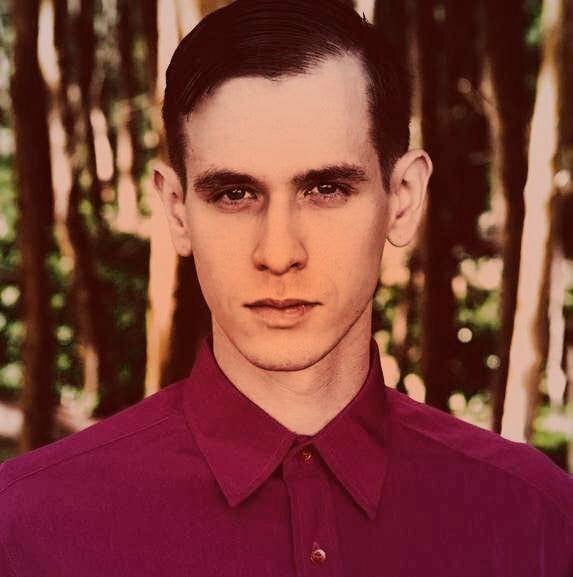 Ephram is a jack of all trades and enjoys attending theatre, classical music concerts and the opera.