These 10 facts about Sister Act will have you see the light
Posted on 5 November 2019
Are you the biggest Sister Act fan on the planet? Think you know everything there is to know about one of Whoopi Goldberg's most iconic roles? Then be sure to check out our list of Sister Act facts below to find out whether you're "Mother Superior" in Sister Act knowledge or whether it's time to get back in the habit!
Top 10 fun facts about Sister Act
1. Bette Midler was originally cast in the lead role but she backed out — a decision she would eventually live to regret. The Divine Miss M allegedly dropped out of the film because she felt her fans didn't want to see her in a "wimple." So Whoopi "swooped" in and took on the role.
2. The main character's name was changed after Bette Midler's departure from the project. The character's original name was Terri Van Cartier but it was changed to Deloris after the Hocus Pocus actress left the film. Whoopi Goldberg had always wanted to play a character with the first name was "Deloris," thus, the name was changed to suit her wishes as soon as she was cast.
3. Deloris Van Cartier was based on real-life Hollywood movie star, songstress, and dancer Mother Dolores Hart, who was best known for her roles in such films as King Creole and Where the Boys Are. She left the entertainment business to become a nun after turning 24, but still remains a voting member of the Academy of Motion Picture Arts and Sciences. Sister Act's screenwriter Paul Rudnick visited her at the Regina Laudis Abbey in Bethlehem, Connecticut to perform research for the screenplay.
4. The late Carrie Fisher helped rewrite the screenplay. Yes, Princess Lei (General Leia?) herself helped make adjustments to the script after Midler left. Disney only gave writers two weeks to perform an overhaul of the screenplay and Carrie Fisher was among the additional contributors hired to help out, along with Robert Harling and Nancy Meyers. Fisher had a lot of experience performing script rewrites before she passed away — she helped make last-minute changes to The Wedding Singer (starring Adam Sandler and Drew Barrymore), Hook (starring Robin Williams and Julia Roberts), and Lethal Weapon 3 (starring Mel Gibson and Danny Glover).
5. Following the film's rewrites, Rudnick didn't consider Sister Act to be his own work anymore and instead chose to be credited under a pseudonym. His initial requests to be credited as the priest "R. Chasuble" from The Importance of Being Earnest and later as "Goofy" were denied. He eventually went with "Joseph Howard," which he felt sounded like the name of somebody who helped found the Mormon Church.
6. Bette Midler's Hocus Pocus co-star, Kathy Najimy, based her Sister Act nun character on Mary Hart. Najimy was initially unsure of how to portray such an energetic and happy-go-lucky nun until she got inspiration from American television personality Mary Hart on Entertainment Tonight. She had turned on the telly by chance to see Mary Hart praise actress Sally Field in a cute and bubbly way.
7. The actresses would gamble in their nun costumes in between takes. The production spent a good portion filming at a casino in Reno where Najimy and Wendy Makkena would sit at the 21 table to play, complete with alcoholic beverages and all.
8. Disney and Sony Pictures were sued twice for plagiarism for Sister Act. A $200 million lawsuit was filed against Whoopi Goldberg, Bette Midler, Walt Disney Pictures, and more, by Donna Douglas in 1993. Douglas was known for playing Elly May Clampett on the sitcom The Beverley Hillbillies and had proposed a deal for a book entitled A Nun in the Closet, which they adapted into a screenplay and submitted it to the film studio. The film was shot down before a film called Sister Act was given the green light. Douglass refused to settle out of court with Disney for $1 million and later ended up losing her case entirely after the judged ruled in favour of Disney.
The studios were sued again in 2011 by Delois Blakely, who claimed that Disney and Sony used her autobiography as source material without her permission. Blakely declared in the filing that her 1987 book, The Harlem Street Nun, was about a young, African-American nun who could sing and who helped out the homeless and youth of Harlem, Manhattan.
9. Wendy Makkena did not sing her parts for Sister Mary Roberts in the film. The movie follows a subplot in which Goldberg's character Deloris helps the shy and soft-spoken Sister Mary Robert become a full-fledged singer with a strong enough voice to carry the entire room. But the actress didn't actually belt her verses and was instead dubbed by Andrea Robinson. Whoopi Goldberg, however, sang all of her parts herself.
10. The scenes around the church were shot in an upper-middle-class neighbourhood and not in a rundown part of San Francisco as the film would have you believe. To make the area around St. Paul's Catholic Church look more "dodgy," the street was covered with rubbish and "abandoned" cars.
---
Sister Act London musical tickets are selling incredibly fast!
It's been nearly two weeks since it was announced that the legendary Whoopi Goldberg would be reprising her role as Deloris Van Cartier and now Sister Act has quickly become one of the fastest pre-sales for a West End show this year and has undoubtedly broken box-office records for the Eventim Apollo. While many tickets are still available for this limited one-month run, most of the good seats have been snatched up! But you can still catch some tickets for Sister Act if you "get your act together" now and "act fast!"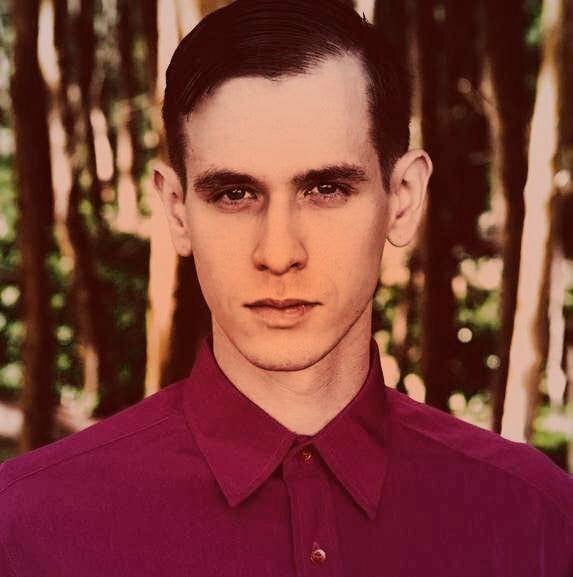 Ephram is a jack of all trades and enjoys attending theatre, classical music concerts and the opera.